Things To Remember In The IVF!
Do you want to start your IVF journey? Are you getting IVF treatment? The study of the Centre for Disease Control and Prevention found 1 in 8 women take IVF treatment. It is the best way to get a biological baby only if you want to start a family. So, do you know what IVF is? If not, then read this simple definition! The mature eggs are collected from ovaries and fertilised with sperm in the lab & transfer to a uterus. This full cycle will take three weeks or a longer time than usual when we split the process. This guide will help you to note down these points in the IVF process to make it successful.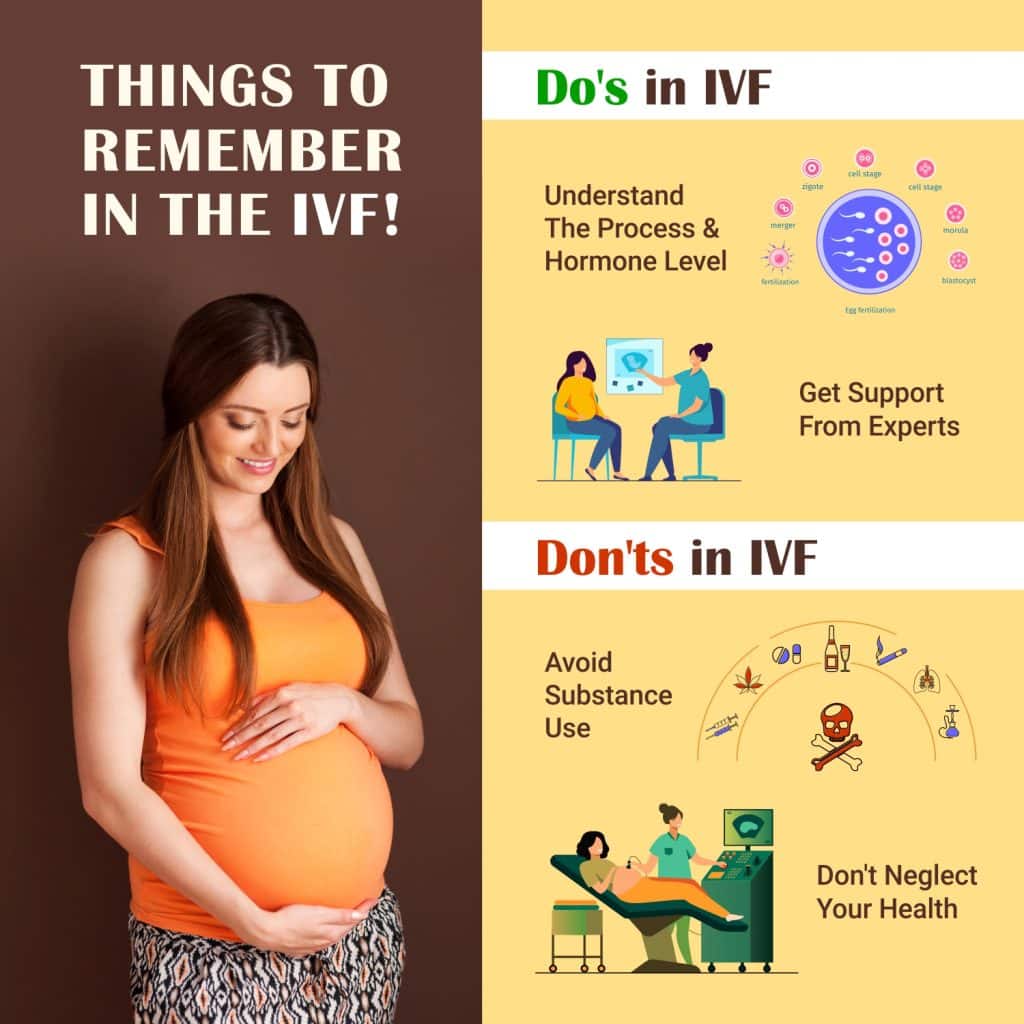 Lifestyle tips during IVF
In-vitro fertilisation brings happiness to your life. If you are facing issues to conceive, then it is the best way to get pregnant. Both partners have to take maximum precaution during the treatment. Follow these tips that support your body in this procedure.
You should know what to eat:
A balanced diet is most important in this procedure. A healthy intake nurtures your body to keep you fit in the entire process. An unhealthy diet reduces the sperm count and may create problems during pregnancy. Fill up your life with fresh fruits and vegetables, & eat whole grains. Moreover, switch to low-fat dairy products. All these things are contributors to a successful procedure.
How to do the workout:
Many women think that exercise is not appropriate during pregnancy. But you can do exercise without any worry. If you have a consistent fitness regimen, then you should follow it. It is recommended that women should run no more than 15 miles per week while taking treatment. So, if you're an avid runner, then replace your long runs with hiking, light jogging and spinning.
Do's & Don'ts in the IVF
You will find thousands of information about the treatment. You have to be more protective during IVF. So, here is a complete list of do's and don'ts:
Do's in IVF
Understand the process & hormone level:
IVF is a complex process with a definite procedure to achieve pregnancy. IVF takes two weeks in one process that need to understand by a person. Moreover, your hormones will be on edge, and you will face a roller coaster ride. Your emotions will go up and down with unusual sadness, anxiety, happiness, etc.
Get support from experts:
Never hesitate to take help from the experts. Ask the gynecologist about the process, or consult with the psychiatrist to get emotional support. Talk to your friends, family and get extreme support from your partner. It helps in controlling the unusual emotions to keep you happy throughout the process.
 Don'ts in IVF
Avoid substance use:
Don't consume alcohol, cigarette or any harmful substance during the IVF treatment. It reduces the success rate of IVF as well as create complication in the pregnancy.
Don't neglect your health:
The process of IVF is very critical as you undergo various hormonal changes. Sometimes, you will forget about your health status as well. So, don't avoid your regular check-up with a gynecologist and keep yourself fit and healthy and take a balanced diet.
How to do self-care during IVF
Most women forget to take care of themselves during the process. Getting ready for the best as IVF is a challenging aspect. Taking care of yourself is a sole factor in the treatment.
Here are some tips for you and your partner for a successful procedure:
Drink plenty of water and take a good nap
Socialise with friends and keep your mood happy
Do meditation, yoga & exercise
While you're getting treatment, you should be happy always. It is an essential factor for a successful treatment. It keeps your baby active and fit as well. It is a simple and most successful way to bring happiness to your life.